It's a dark and dreary Sunday here in Scotland. Our days have gotten so short you'd almost miss them in a blink. BUT on the plus side, I've nearly finished with my 2015 GoodReads Challenge.
I have just two more books to go until I will have read sixty books this year. I'm quite proud of that and will be doing a "Best of 2015" round-up as soon as I've finished!
Since starting my "journey" towards trying to get published last August, I've definitely become a lot more aware of up-and-coming books rather than just picking things up as I find them. Certainly since getting a contract for Unicorn Tracks, I've been really curious about other books coming out in 2016!
I've made a list of the SPRING/SUMMER 2016 titles I'm most excited about. As always, if you see the little the We Need Diverse Books Box under a book's description, it means that the protagonist is LGBTIQA or a POC.
GoodReads Summary:
Return to the darkly beautiful world of The Sin Eater's Daughter with a sequel that will leave you awed, terrified . . . and desperate for more.
Ever since her brother Lief disappeared, Errin's life has gone from bad to worse. Not only must she care for her sick mother, she has to scrape together rent money by selling illegal herbal cures. But none of that compares to the threat of the vengeful Sleeping Prince whom the Queen just awoke from his enchanted sleep.
When her village is evacuated as part of the war against the Sleeping Prince, Errin is left desperate and homeless. The only person she can turn to is the mysterious Silas, a young man who buys deadly poisons from Errin, but won't reveal why he needs them. Silas promises to help her, but when he vanishes, Errin must journey across a kingdom on the brink of war to seek another way to save her mother and herself. But what she finds shatters everything she believed about her world, and with the Sleeping Prince drawing nearer, Errin must make a heartbreaking choice that could affect the whole kingdom.
Book Details:
Author: Melinda Salisbury
( www.melindasalisbury.com /@AHintofMystery)
Publisher: Scholastic Press
Publication Date: April 26th 2016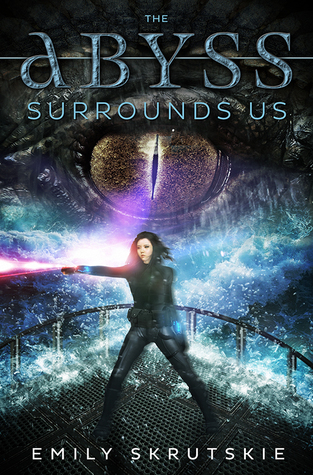 ** Note: I've already gotten my hands on this one and I KNOW it's fabulous. You want this one, guys. TRUST ME **
GoodReads Summary:
For Cassandra Leung, bossing around sea monsters is just the family business. She's been a Reckoner trainer-in-training ever since she could walk, raising the genetically-engineered beasts to defend ships as they cross the pirate-infested NeoPacific. But when the pirate queen Santa Elena swoops in on Cas's first solo mission and snatches her from the bloodstained decks, Cas's dream of being a full-time trainer seems dead in the water.
There's no time to mourn. Waiting for her on the pirate ship is an unhatched Reckoner pup. Santa Elena wants to take back the seas with a monster of her own, and she needs a proper trainer to do it. She orders Cas to raise the pup, make sure he imprints on her ship, and, when the time comes, teach him to fight for the pirates. If Cas fails, her blood will be the next to paint the sea.
Book Details:
Author: Emily Skrutskie
(http://skrutskie.com /@skrutskie)
Publisher: Flux
Publication Date: February 8th 2016
Goodreads Summary:
When fragile, sixteen-year-old Hope Walton loses her mom to an earthquake overseas, her secluded world crumbles. Agreeing to spend the summer in Scotland, Hope discovers that her mother was more than a brilliant academic, but also a member of a secret society of time travelers. Trapped in the twelfth century in the age of Eleanor of Aquitaine, Hope has seventy-two hours to rescue her mother and get back to their own time. Along the way, her path collides with that of a mysterious boy who could be vital to her mission . . . or the key to Hope's undoing.
Addictive, romantic, and rich with historical detail, Into the Dim is anOutlander for teens.
Book Details:
Author: Janet Taylor
(www.janetbtaylor.com / @Janet_B_Taylor )
Publisher: HMH for Young Readers
Publication Date: March 1st 2016
Summary from GoodReads:
San Francisco, 1906: Fifteen-year-old Mercy Wong is determined to break from the poverty in Chinatown, and an education at St. Clare's School for Girls is her best hope. Although St. Clare's is off-limits to all but the wealthiest white girls, Mercy gains admittance through a mix of cunning and a little bribery, only to discover that getting in was the easiest part. Not to be undone by a bunch of spoiled heiresses, Mercy stands strong—until disaster strikes.
On April 18, an historic earthquake rocks San Francisco, destroying Mercy's home and school. With martial law in effect, she is forced to wait with her classmates for their families in a temporary park encampment. Mercy can't sit by while they wait for the Army to bring help. Fires might rage, and the city may be in shambles, yet Mercy still has the 'bossy' cheeks that mark her as someone who gets things done. But what can one teenaged girl do to heal so many suffering in her broken city?
Book Details:
Author: Stacey Lee
(http://www.staceyhlee.com/ / @staceyleeauthor )
Publisher: G.P. Putnam
Publication Date: May 24th 2016
Goodreads Summary:
Raised in the closed cult of Mana's Hearth and denied access to modern technology, conjoined sisters Taema and Tila dream of a life beyond the walls of the compound. When the heart they share begins to fail, the twins escape to San Francisco, where they are surgically separated and given new artificial hearts. From then on they pursue lives beyond anything they could have previously imagined.
Ten years later, Tila returns one night to the twins' home in the city, terrified and covered in blood, just before the police arrive and arrest her for murder—the first homicide by a civilian in decades. Tila is suspected of involvement with the Ratel, a powerful crime syndicate that deals in the flow of Zeal, a drug that allows violent minds to enact their darkest desires in a terrifying dreamscape. Taema is given a proposition: go undercover as her sister and perhaps save her twin's life. But during her investigation Taema discovers disturbing links between the twins' past and their present. Once unable to keep anything from each other, the sisters now discover the true cost of secrets.
Book Details:
Author: Laura Lam
( http://www.lauralam.co.uk/ @LR_Lam)
Publisher: Tor Books
Publication Date: June 14th 2016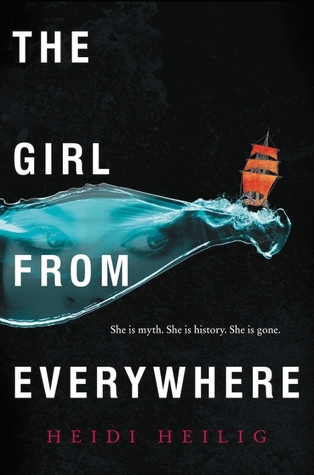 Summary from GoodReads:
Nix's life began in Honolulu in 1868. Since then she has traveled to mythic Scandinavia, a land from the tales of One Thousand and One Nights, modern-day New York City, and many more places both real and imagined. As long as he has a map, Nix's father can sail his ship, The Temptation, to any place, any time. But now he's uncovered the one map he's always sought—1868 Honolulu, before Nix's mother died in childbirth. Nix's life—her entire existence—is at stake. No one knows what will happen if her father changes the past. It could erase Nix's future, her dreams, her adventures . . . her connection with the charming Persian thief, Kash, who's been part of their crew for two years. If Nix helps her father reunite with the love of his life, it will cost her her own.
Book Details:
Author: Heidi Heilig
(heidiheilig.com / @heidiheilig)
Publisher: Greenwillow Books
Release Date: February 16 2016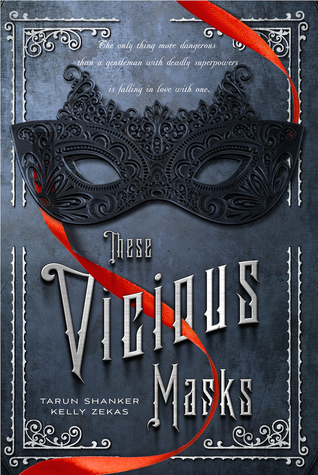 Summary from GoodReads:
Jane Austen meets X-­Men in this gripping and adventure-­filled paranormal romance set in Victorian London.
England, 1882. Evelyn is bored with society and its expectations. So when her beloved sister, Rose, mysteriously vanishes, she ignores her parents and travels to London to find her, accompanied by the dashing Mr. Kent. But they're not the only ones looking for Rose. The reclusive, young gentleman Sebastian Braddock is also searching for her, claiming that both sisters have special healing powers. Evelyn is convinced that Sebastian must be mad, until she discovers that his strange tales of extraordinary people are true—and that her sister is in graver danger than she feared.
Book Details:
Author: Tarun Shanker and Kelly Zekas
Publisher: Swoon Reads
Release Date: February 9 2016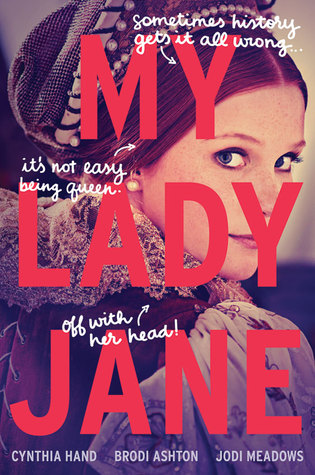 Goodreads Summary:
For fans of The Princess Bride comes the comical, fantastical, romantical, (not) entirely true story of Lady Jane Grey.
Lady Jane Grey, sixteen, is about to be married to a total stranger—and caught up in an insidious plot to rob her cousin, King Edward, of his throne. But that's the least of Jane's problems. She's about to become Queen of England. Like that could go wrong.
Book Details:
Author: Cynthia Hand, Brodi Ashton, Jodi Meadows
Publisher: HarperTeen
Publication Date: June 7th 2016