One of my goals for 2016 was to keep a more up to date reading blog! Given that I barely ever blog about the books I read, improvement is pretty easy! I don't write negative reviews on my blog, so in each category, I will only list my top pick and a runner up!
Click the links to add to your GoodReads! I just finished a manuscript, so planning to do A LOT of reading in March! Tell me about your favourites in the comments or let me know what you thought of the books!
By the Numbers
There will be some overlap in these statistics due to genre/age group/etc.
So far in 2016, I have read 18 books.
12/18 were Young Adult
3/18 featured a LGBTQIA protagonist.
5/18 featured a POC protagonist.
3/18 were New Adult
2/18 were Non-fiction
11/18 were High Fantasy
Young Adult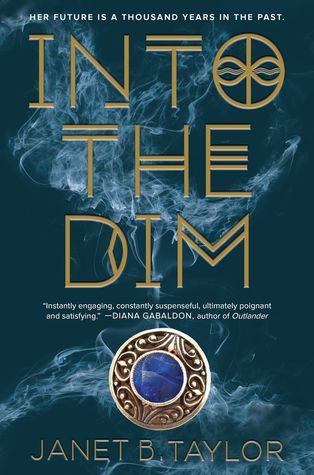 Top Pick, Rated: 5 Stars
Wow. Where to begin? I finished this entire 400pg book in less than 24 hours. I couldn't stop reading, even when I was supposed to be at work.
When I was a teenager, I absolutely loved Timeline by Michael Crichton. I read my copy over and over again until it was a tattered mess that I eventually dropped in the bathtub. Into the Dim reminded me a lot ofTimeline … but a version that was written pretty much exactly for me.
I think because I share so many things with Hope, the book had special resonance for me. I'm an American living in Scotland. I moved here initially to pursue a PhD in Medieval Literature. Hope lives in America, then travels to Scotland when her mom vanishes … and travels to London in the Middle Ages.
Despite its length, this book was a fast paced read. I loved the cast of incredible characters — especially Lucinda and Phoebe. I loved how Janet B. Taylor managed to touch on some real issues about the 12th century court that are often glossed in fiction that isn't strictly historical, like raging anti-Semitism and a husband's literal ownership of his wife.
Janet managed to capture so many amazing and separate settings. I loved the evolving love story. Basically cannot wait for the next book.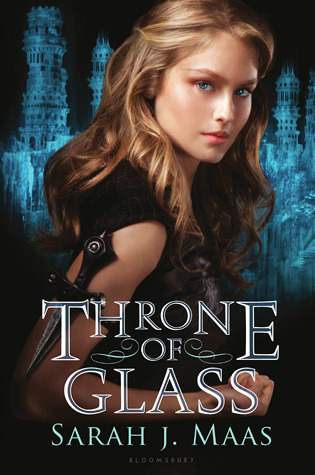 Runner Up, Rated: 5 Stars
This was basically my face through the entire book. The writing made me giddy from the first chapter. I can't believe it took me so long to read this. Someone should have taken me aside and told me to suspend everything else in my life until I gave it a shot.
I loved the pace. I loved the world building. I LOVED CHAOL … like possibly more than all male-romantic heroes, ever. I love the silent awkward type and he fulfilled my every wish.
Celaena is SUCH an interesting character. I loved that she was an assassin with morals. A badass fighter with a strong love of dresses and frills. Tough and bristly but gets giddy around Dorian.
If this wasn't a series I would have had issues with some of the plot holes or lack of information on Celaena 's background. But I'm hoping all my questions will be answered by the following books!
Diverse Protagonist

Top Pick, Rated: 4 Stars
This is a Short and You can Read it Online!
Spectacular twist, that I really was not expecting!! The writing was excellent and I really did not see the ending coming, yet once it happened, it seemed like the clues had been laid all along …
I felt Dunya should have had more character, progression though. I realise it's a short, but she never seemed to evolve and I was shocked by how she interacted with her father after he effectively pawned her off to be killed.
Runner Up, Rated: 4 Stars
Suki Fleet has a truly magical way of writing about emotion. Sometimes while reading this, I would stop and reflect on the metaphors she created and realised she had perfectly captured the feeling, in a really visceral way that the reader feels.
Her prose is beautifully constructed and it sings.
The protagonist, Micky, was adorable.
I read THIS IS NOT A LOVE STORY last year. FOXES will definitely appeal to fans of Suki's previous work. It's another harrowing adventure on the UK streets, following a homeless tech wizard struggling to make it while he searches for his friend's killer, a sadistic 'shark' who preys on teen prostitutes. This kind of had a modern Jack the Ripper feel to it, and I liked that.
I do find with Suki's writing that sometimes the unrelenting sadness can get to be much. At certain points, I did find myself becoming numb. That being said, numbness is a symptom of grief, so maybe that's what she was going for.