In today's Writer's Resources post, I wanted to talk about Evaluating Smaller presses and making publishing decisions for yourself when you don't have an agent.
This is not one of those gimmicky "you don't need an agent! screw the gatekeepers! " type posts. I absolutely believe that if you want to be published with a larger house, you will need an agent. I've met loads of helpful, lovely agents at conferences and I used to intern for an agent before I got my current job. I saw first hand how useful her editorial feedback was to her clients and how successful she was in negotiating contracts. However, sometimes for whatever reason it doesn't work out or you have quite a specialist book, and you look for other options for your work. I'm also including some links to great resources available for you to quickly educate yourself about contracts.
I'm writing this from a dual perspective. On the one hand, I am an author about to publish a book with a smaller house that I have been extremely happy to work with thus far. I also work for a wholesaler/distributor in the UK. It's my job select titles for retail clients, sell books in bulk and pitch them to gift market clients who don't specialise in selling books. We work with dozens of publishers, ranging from huge companies like Penguin Random House to small houses like Graffeg who put out only a handful of titles per year. I will preface that I do not really sell adult or young adult fiction in my day-job professional capacity. I sell primarily lifestyle, humour, young children's books and trade history. That being said, I do think there is very valuable information to be gleaned from studying the buying habits of people who are not professional book specific buyers.
I'm still an optimist, and I believe that a strong manuscript will eventually find a good home. And I hope that this post will be helpful to authors who aren't sure where to start.
#1 The Covers

I can actually imagine the snorts of distain coming from some readers of this post. Pish posh! The covers as the first consideration? Nonsense. Editing! Words!
No.
Now, I am not saying that the publisher's covers have to be next in line for a major art award. But they do have to look professional, with nicely paired art and typography that at the very least will not turn the reader off. The cover has to accompish one goal. It has to grab the reader enough that they turn the book over and read the blurb. If the reader doesn't turn the book over or open the front cover to read the first page, then your words are powerless and invisible.
Typical comments from my clients that I hear literally every day at work:
"I don't want that. It looks like someone was sick on it."
"It just looks … well a bit eehh, doesn't it really?"
"I wouldn't give that to my dog as a present!"
If your cover puts them off, they are not going to give your book a chance. This is especially important for online retail websites. Even though websites like Amazon now have "look in side" features … your book is featured on lists alongside hundreds of others in a search return. If the cover doesn't grab them, the reader will just scroll on by … Realistically speaking, for most authors working with small presses, most of your sales will come from online retailers because getting shelf space at bookstores will be difficult.
#2 What do current authors say?

In some cases, you may have to do a bit of digging to find this out. Forums like Absolute Write can be really helpful in getting a vibe from a publisher that is more established, as quite a few authors probably will have posted positive experiences. Silence can be just as damning as an outright negative review. Many authors will be cautious about actually criticisng their publisher outright.
Even more powerful is what the authors do in relation to their publisher. Do lots of authors sign a second book with them? Signing more contracts with a publisher is a sign that the author-publisher relationship is working. Authors who want to work with the same publisher again probably felt that they were treated well and were paid on time. If you don't have an agent, the last thing you want to be dealing with is a publisher who does not pay you on time. Financial things can sour your relationships. Think about a friend who borrowed money (significant cash, not like a fiver) and never paid you back. I bet your relationship went downhill pretty fast.
Do the authors reference and tag their publisher on social media? Are they proud to work with them? Do they talk about their relationship with their editor?
#3 Are their titles recognised by Library Associations and Major Awards?

A great way of searching for a smaller publisher, is to check out lists and awards that are important in your genre / area.
If you're writing YA, the American Library Association publishs lots and lots of lists to aid librarians in their search for books. Have a look on some of the recent ones and see if any of the publisher's titles were selected. This will tell you two things: 1) their marketing/publicity people actively made the effort to get the book in front of a panel of selectors and 2) that these professional selectors liked what they read, a lot.
Before I submitted Unicorn Tracks to Harmony Ink, I saw that they had two books in the five finalists for a Lambda Literary Award … an award I knew and respected. This greatly encouraged me to submit to them.
You should also check out major exhibitor shows like ALA and BEA. See if the publisher you are considering exhibits at them. Registration for these shows can be quite expensive, but it demonstrates commitment to making their books visible. Furthermore, publishers who attend conferences are more likely to be supportive of you attending conferences to market your book and may offer to pay some or all of your expenses.
#4 Contract Terms

I am not a professional contract negotiator, so I will suggest strongly that you look at getting a professionally written short guide to help you. I really recomend Fuse Literary's Short Guide to Book Publishing Contracts.
You should do your homework and find out if what your publisher is demanding is typical of the publisher type. Most smaller houses and digital-first groups offer higher royalty rates than larger houses. And they should. The reason for this is not that the larger houses are exploiting their authors, but that they are more likely to work with marketing groups, distributors, wholesalers and retailers, all of whom will take their cut of the book's retail price before it reaches the reader. Smaller publishers are more likely to sell either direct to customer or straight to retail.
Another good sign — does the publisher offer you an advance? Advances show confidence in the work. Even a small advance means the publisher is willing to make an investment in you and the book right from the start. They've paid money for your work and they will be motivated to recap that money by selling copies.
Remember: a contract is not final until you sign it. You can ask for changes.
#5 Strength of Editing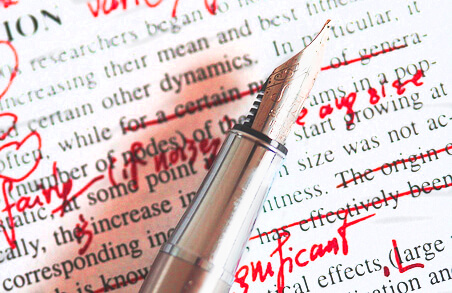 A book that is riddled with mistakes is not likely to sell or if it does, will continuously receive bad reviews and disappoint readers. It's important to remember that editing does not start with copyediting. Your book should receive some kind of developmental edit and commentary on the story way before it goes to copyediting and proofreading.
Before you sign a contract, it's totally within the bounds of reasonable to ask about the editorial process at the publisher. Make sure they have a plan in place for your book, as well as some kind of rough release date.
————————————
Thanks for reading and I hope this is helpful to you! <3