In the past few weeks, I've noticed a definite shift on blogs I follow and on Twitter towards looking at Books To Come in 2017. As an author, I'm definitely looking forward to 2017 because the first book in my High Fantasy series, Tiger's Watch, will come out in August. But I can't help feeling like authors whose books come out in the fall get a little left out sometimes by the fast-paced blogosphere that likes to focus on the future and ARCs to come!
And I feel a little bit sad about that because several of my "most anticipated" for 2016 are fall releases. In fact, although I've been MAGNIFICENTLY SURPRISED AND DELIGHTED by many Spring/Summer 2016 books, the only queer YA book that was on my radar at this time in 2015 that has actually come out is AND I DARKEN by Kiersten White.
Which is why I wanted to write a blog post focusing on some late summer/fall Queer Books that I am dying to read. Let's salivate together, hmm?
Ignore my innuendos.
FIRST UP …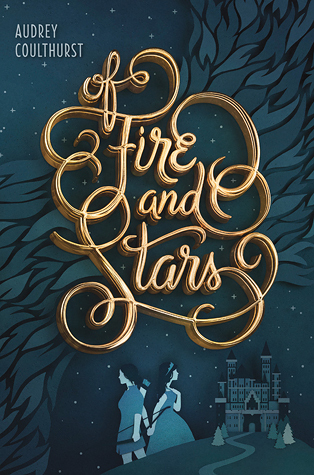 22 November 2016 from Balzer and Brey
OF FIRE AND STARS has been on my radar since last fall, when I stumbled across the Publisher's Weekly announcement on twitter. The brief description told of an arranged marriage and a princess who falls in love with her betrothed's horse-crazy sister instead. When I read that, my brain just about exploded.
I am a sucker for the arranged-marriage-gone-wrong trope. I am a sucker for horse-crazy girls who fall in love with other horse crazy girls.
And everything that I've heard about this book since that point has only strengthened my desire. The fuller synopsis tells us to expect forbidden fire magic, assassinations and court intrigue. Plus this insanely gorgeous, lesbians-in-full-view cover. And the author herself is a married lesbian, so #ownvoices LES YA abounds in this read. And it's fantasy.
My heart is pounding so fast it might explode.
Someone please fetch my smelling salts.
If, like me, you want to pre-order this marvel, you can do so here: CLICKY
AND SECONDLY …
5 September 2016 from Triton Books
Okay. Those of you who have followed me on Twitter for a little while are probably aware of my deep and enduring obsession with female assassins. I mean, some people say they're tired of them, but I WILL NEVER GET TIRED OF BADASS LADY ASSASSINS. NEVER. I am obsessed with Throne of Glass, Grave Mercy, Assasin's Heart … basically, you name it, if it has a female assassin in it, I'm here for it and will probably end up rating it 5 stars.
I'm not really sure what it says about my psycology that I love such violent protagonists, but let's not analyse that too in too much depth.
Anyway, the synopsis for this book has me totally intrigued. We have a morally ambiguous protagonist, whose father trains her an assassin from a young age. But when he misses a mark, her world gets thrown into turmoil. Then she gets kidnapped, and by the synopsis' promise of a "green eyed stranger" …
I am going to go out on a limb and say she probably gets kidnapped by her love interest, who I am promised is a female, and that combination is causing me to type really fast and make this crazy runon sentence because I am so excited I actually cannot contain myself.
*heavy breathing* So, our f/f romance is going to have a kidnapping. And thus possibly another favourite trope of mine — ENEMIES TO LOVERS.
You can also preorder this one: CLICKY
MOVING RIGHT ALONG …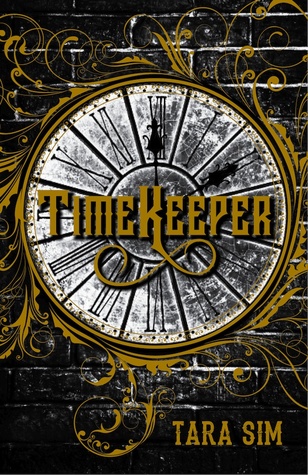 1 November 2016 from Sky Pony Press
I had heard of this book, vaguely, but didn't really know what it was about until after its cover reveal. Then I checked it out, and had one of those moments where my interest level ramped up by 190% because I suddenly realised: THIS BOOK IS GAY.
This book promises so many things that I love. It's set in a Victorian-inspired world, featuring time spirits and all kinds of forbidden magic. What's even better, is although the synopsis hints that the romance between mechanic Danny and clock-spirit Colton is forbidden — it's not forbidden because they're gay, it's forbidden because one of them is a magical being.
I am so intrigued by this setting and by what promises to be a truly unique system of magic. This book is really activating my inner world-building nerd. I like it and I NEED IT.
You need it too! Pre-order: CLICKY
OUR JOURNEY CONTINUES …
3 November 2016 from Harmony Ink Press
MARIAN is an f/f Robin Hood retelling with a gender-flipped Robin. Let's all just take a moment to appreciate the beauty of that premise. I have always been a fan of well-executed retellings, but the brilliance of AND I DARKEN has me especially pumped up for another legend/quasi-historical/quasi-medieval genderflipped, queer retelling. MARIAN is promising to deliver on that.
When I read the synopsis, the last line really stuck with me: "Can Robin save her one more? Or will Marian discover how to save herself?" The reason is that I feel like one of my favourite t-shirt sayings may soon be widely applicable to a YA novel. (that saying being: We're Damsels. We're in Distress. We got this.) I am really looking forward to seeing how Marian develops as a character herself — since the classical portrait of Marian shows her as being quite weak!
Jump on the pre-order bandwagon with me! CLICKY
WHEREIN OUR HEROINE CHEATS …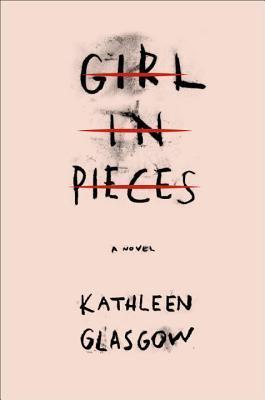 6 September 2016 from Delacorte
I'm cheating with this one because I've already read it. HA! Be jealous.
I'm including it because this book is quite possibly my favourite book of 2016 so far and one of the most beautiful, haunting and important books I've ever read.
Girl in Pieces is a heart-breaking book that handles the difficult topic of self-harm with sensitivity matched with a sort of stark realness. The prose quality genuinely reminded me of Margaret Atwood.
You can read my full review here.
You can preorder this marvel here!
AND THE ADULT BOOKS …
3 November 2016 from Interlude Press
The first of my non-YA future-flails has to be this one. From the cover and the synopsis, LUCHADOR promises to be a mashup of angel mythology and Latin-american Christiana, gayness and Fight Club awesomness. I love conflicted main characters … especially when their inner conflict comes as a result of desire juxtaposed with faith.
The synopsis tells us that Gabriel enters the world of the lucha libre, training as an elite wrestler and performer and becoming embroiled in the underground counter-culture surrounding it. Faced with career prospects and too many temptations, Gabriel has to choose between wealth and staying true to his faith.
This cover calls to me. The strong character-based narrative calls to me.
NEED.
Sadly not available to pre-order yet, but you can add it to GoodReads!
AND OUR HORSEY ROMANCE …
8 August 2016 from Dreamspinner Press
This one is a very personal selection. The synopsis promises a tender romance between a cowboy and a former eventer, struggling together to heal a damaged horse. It genuinely sounds like a gay version of The Horse Whisperer and I really could not be more ready for this, even though I know it is going to destroy me emotionally. Nothing makes me sob as fast as animal stories.
Currently, my old event horse of sixteen years is on a downward spiral. He's old. Just turned 24 and keeps having more issues with his tendons and ligaments.
A story of finding love while healing horses … going to BREAK ME. But I think, in a good way.
LAST BUT NOT LEAST …
29 August 2016
Okay … so, confession time: I am a former online gaming addict. #PokemonGO aside, I've had to ban myself from playing because it's so easy for me to get hooked. I also fucking love Alexis Hall.
When I realised Alexis Hall had a book coming out about two guys who meet in an MMO and fall in love … I knew I had to have it. I'm not entirely sure what the central conflict is going to be, if I'm honest, based on the synopsis of this one. But, I have the utmost faith that the characters and the voice will be rocking in this … because Alexis Hall is a fucking genius.