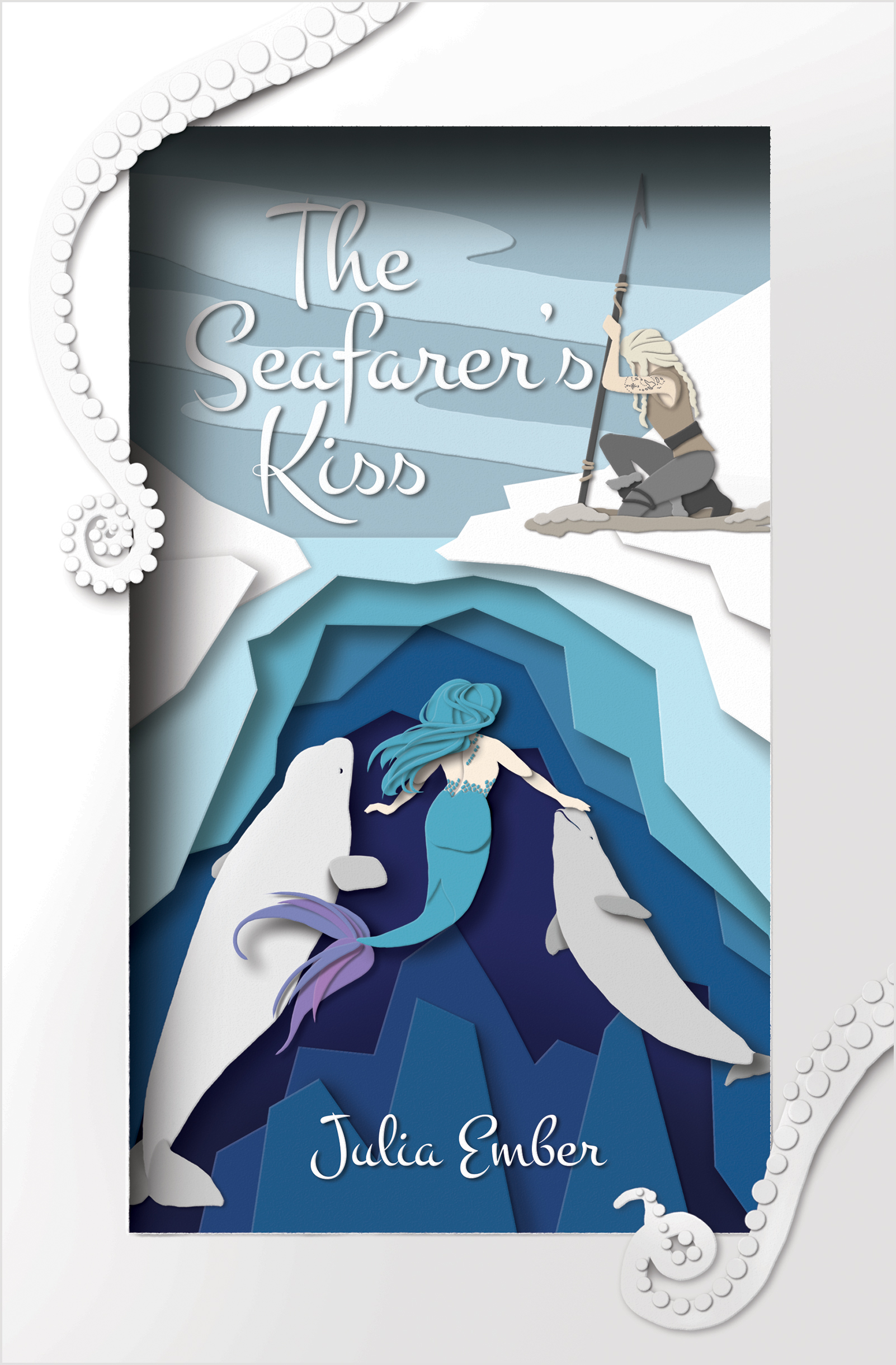 The Seafarer's Kiss
Having long-wondered what lives beyond the ice shelf, nineteen-year-old mermaid Ersel learns of the life she wants when she rescues and befriends Ragna, a shield-maiden stranded on the mermen's glacier. But when Ersel's childhood friend and suitor catches them together, he gives Ersel a choice: say goodbye to Ragna or face justice at the hands of the glacier's brutal king.

Determined to forge a different fate, Ersel seeks help from Loki. But such deals are never as one expects, and the outcome sees her exiled from the only home and protection she's known. To save herself from perishing in the barren, underwater wasteland and be reunited with the human she's come to love, Ersel must try to outsmart the God of Lies.
Add to Goodreads | One Sheet for Booksellers
Praise
"Dive deep into the dark and brutal waters of the northern sea in this lush, original retelling of The Little Mermaid. The Seafarer's Kiss took my breath away." – Heidi Heilig, author of The Girl from Everywhere.
"A beautiful Norse retelling of The Little Mermaid, featuring a young mermaid desperate to break free and a shieldmaiden bent on revenge — dark and romantic, and definitely recommended." — Laura Lam, author of False Hearts and Pantomime.
"A romantic, atmospheric and richly detailed take on The Little Mermaid." — Samantha Shannon, bestselling author of The Bone Season and Priory of the Orange Tree.
"The Seafarer's Kiss is an entertaining short novel, evocative and by turns striking and sweet." — Tor.com
"Told in gorgeous, haunting prose that makes you feel the cold of the ice shelf and the murky hidden depths of the sea." — USA TODAY
Fan Art
Click here to view some amazing fan art that has been sent to me by readers of the series!
Booktube
Click here to view a collection of Book Tube videos featuring The Seafarer's Kiss!
Featured In
Bisexual Book Awards: Finalist
Rainbow Trends: Retellings, USA TODAY: LIFE
SLJ's Guide to Pride, School Library Journal
14 LGBT Retellings of Classics Book Riot
25 New Queer Books to Read this Spring, Autostraddle
Must Read YA Fairy Tales for Adults, Bookbub
Best Bisexual Rep in YA Books, Lounge Books
Best Queer Books of 2017, Book Riot
Shield-Maidens, Valkyries, and Immortal Warriors, Book Riot
Wintery Reads to Cuddle Up With, Book Riot
YA Books that Celebrate Bi-Visibility, Barnes and Noble
Retellings for Fantasy Fans, Barnes and Noble
#OwnVoices Spotlight, YA Interrobang